Chinese agrimony, agrimonia pilosa;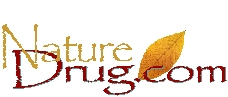 Chinese agrimony, also called the fairy crane in Chinese, has gained a very special position among thousands of herbs. Accroding to various labatory researches and studies, the main applications of Chinese agrimony are:

1. Kill parasites and help to stop internal bleeding;

2. Antibiotic and anti-inflammatory effects; and

3. Anti-tumor effects;

Researches from China and Japan found Chinese agrimony is a very promising herb to help tumor patients. It improves patients' immune system, reduce the infection and inflammation associate with the tumor and it may directly attack the tumor cells while benefiting the regular normal cells.

There are two ways you could get Chinese agrimony from us: You can get the 5:1 concentrated powder or you may buy the actual plant from us and plant it in your own backyard!

This page was last updated on: December 4, 2005