Codonopsis, codonopsis pilosula;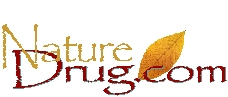 Codonopsis, an very important Chinese herb that is similar in action to Ginseng but is more mild and cheaper than ginseng. Allheal mainly used in:

1. Improve the immune system;

2. Prevent heart diseases;

3. Reduce high cholesterol;

4. Help the blood malfunctions due to chemo therapy;

5. Protect the stomach wall and the digestive tract..

Codonopsis is a great choice for the people who wants to maintain the body functions at appropriate level. It is used as a tonic for anema, CFS, shallow breathing, poor appetite, dyspesia and diabetes.

There are two ways you could get Codonopsis from us: You can get the 5:1 concentrated ginseng powder or you may buy the actual plant from us and plant it in your own backyard!

This page was last updated on: December 4, 2005