DiabeticHerb Formula One!

This page was last updated on: September 27, 2006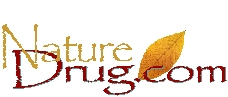 Welcome to the page to order your DiabeticHerb Formula One! This is our affiliated website, you can make your order here safe and secure. Remember, 50 or more points in your blood sugar or your money back!

There are three ways you can order from us:

By phone: Please call us at regular business hours from Monday through Saturday at 1-888-888-8888. We take Visa, Master, Discover and America Express cards.

By internet: Just click the pictures below and using Paypal to pay. You must have to have a Paypal account to order.

By mail: Our mailing address is PO Box 8888, Cypress, TX  77429. You may send personal check or postal money order. Please make it payable to: Diabetic Herb. Thank you.