Dong Quai, angelica sinensis;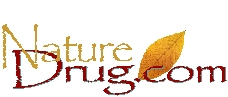 Dong Quai, the herb for lady, has gained lots of attentation recently for its outstanding effects to help various lady problems. Dong Quai mainly used in:

1. Various lady's ailments such as PMS or pelvic infection;

2. Help stroke patient's rehab and improve the heart functions;

3. Migrane headache and high blood pressure;

4. Herpes, cirrohosis of liver or baldness;

5. Protect the stomach wall and the digestive tract;

6. Improve the amount of RBC (red blood cell).

Dong quai is a strong antibacterial, analgesic and anti-inflammatory herb. Dong Quai has one of the most extensive documented medicinal uses! You may find more information than you could handle on any of the Internet search engine.

There are two ways you could get Dong Quia from us: You can get the 5:1 concentrated  powder or you may buy the actual plant from us and plant it in your own backyard!

This page was last updated on: December 4, 2005