Fo-Ti, polygonum multiflorum;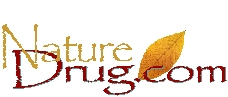 Fo-Ti, the herb for longevity and sex perofrmance, has many usages such as: .

1. Anti-aging and removal free radicals;

2. Improve immune system;

3. Lower cholesterol and help in mild constipation;

4. Reduce blood glucose and protect liver tissue;

5. Insomnia or mental disorders;

6. Gray or white hair and wart.

Fo-Ti is one of the most widely used Chinese tonic herb. It's mild and can be taken over long period of time with no known side effect.

There are two ways you could get Fo-Ti from us: You can get the 5:1 concentrated Fo-Ti powder or you may buy the actual plant from us and plant it in your own backyard!

This page was last updated on: December 4, 2005