Gardenia, gardenia jasminoides;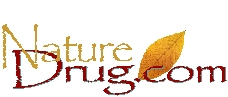 A very fragrant bush herb that's good for many things:

1. Fever, high blood pressure and headache;

2. Antibacterial and anti-inflammatory effects;

3. Stop bleeding;

4. Sports injury or sprain;

5. Improve gallbladder and spleen functions;

6. Reduce cholesterol and help for liver diseases.

When use gardenia in Chinese herbal medicine, it's the fruit that is used, not the flower. The flower is good for tea only.

There are two ways you could get gardenia from us: You can get the 5:1 concentrated powder or you may buy the actual plant from us and plant it in your own backyard!

This page was last updated on: December 4, 2005