Siberian ginseng, Eleutherococcus senticosus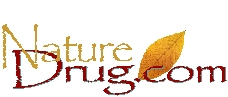 Siberian ginseng, the other close cousin of the Asia ginseng, has been used for thousands of years by native Indians in Siberia. Accroding to hundreds of labatory researches and studies, the main applications of Siberian ginseng are:

1. Adoptgen function, improve the physical performance under stress

   or at intense environment; it's also called the "Sport Man's ginseng".

Siberian Ginseng is not really a ginseng, but Russian scientists believe it

functions like Ginseng, and so have promoted it as such. Siberian Ginseng

has a general tonic effect on the body, in particular on the adrenal glands, helping the body to withstand heat, cold, infection, other physical stresses and radiation like ginseng. It has even been given to astronauts to counter the effects of weightlessness. Siberian Ginseng is also less expensive than Panax Ginseng so many use it instead.

There are two ways you could get Siberian ginseng from us: You can get the 5:1 concentrated powder or you may buy the actual plant from us and plant it in your own backyard!

This page was last updated on: December 4, 2005