Food Supplements for Antacid

1. Herb Antacid F1: Acid-reflux with stomach or duodenal ulcer, constipation, hypertension, anxiety, high cholesterol, obesity, liver and gall bladder problems.
2. Herb Antacid F2: Acid-reflux with CFS (chronic fatigue syndrome), weakness, low energy, poor immune system, peptic ulcers and loose bowel movement.
3. Herb Antacid F3: Acid-reflux with poor digestion and appetite, burping, stomach distension, vomiting, diarrhea, chronic superficial and astrophoic gastritis. 
4. Herb Antacid F4: Acid-reflux with general weakness, spontaneous sweating, pale complexion, low immune system after surgery, chemo or radiation therapy.
6. Herb Antacid F6: Acid-reflux with stomach distension, poor appetite, anxiety, vomiting, chronic low fever, flu, gastric ulcers, liver and gallbladder problems.
7. Herb Antacid F7: Acid-reflux with low immune system, CFS, chronic ear infections, sinus and astrophoic gastric ulcers.
8. Herb Antacid F8: Acid-reflux with frequent vomiting of gastric juice, bitter taste in mouth, foul-smelling burping and liver problems.
9. Herb Antacid F9: Acid-reflux with smoking, dry cough, rough skin, stomach ache, diabetes, heart palpitation, TB and lung tumors.
10. Herb Antacid F10: Acid-reflux with anemia, chronic low fever, anxiety, depression, heart palpitations, gastric ulcer and Hepatitis B.
11. Herb Antacid F11: Acid-reflux with stomach distension, dry vomiting, diarrhea, dysentery and poor digestion.
This page was last updated on: December 4, 2005
5. Herb Antacid F5: Acid-reflux with red eyes, fever, insomnia, anxiety, dark urine, HBP, dysentery, various infections, dry and bitter taste in the mouth.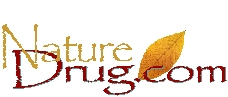 Disclaimer:
Please click here to view our disclaimer policy. Thanks!