Food Supplements for Gastritis and Esophagitis

Disclaimer:
Please click
here
to view our disclaimer page before ordering. Thanks!
This page was last updated on: December 4, 2005
1. Esophagitis F1
:
Esophagitis with stomach distension, poor appetite, anxiety, vomiting, chronic low fever, flu, gastric ulcers, liver and gallbladder problems.
2. Esophagitis F2
:
Esophagitis with chest pain, stomach ache, liver problems or pneumonia.
7. Gastritis F7
: Gastritis with diarrhea, dysentery, pelvic infection or chronic mouth ulcer.
8. Gastritis F8
: Gastritis with low immune system, CFS, chronic ear infections, sinus and astrophoic gastric ulcers.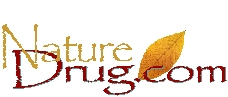 1. Gastritis F1
: Gastritis with poor appetite, stomach ulcer, eczema or impotence.
2. Gastritis F2
: Gastritis or pediatric diarrhea, frequent urination or impotence.
3. Gastritis F3
: Gastritis with poor digestion and appetite, burping, stomach distension, vomiting, diarrhea, chronic superficial and astrophoic gastritis. 
4. Gastritis F4
:
Gastritis with stomach distension, dry vomiting, diarrhea, dysentery and poor digestion.
5. Gastrits F5
: Gastritis or astrophoic gastritis with bronchritis, seizure or mental disorders.
6. Gastritis F6
:
Chronic gastritis with rib pain, neck pain, heel pain, arthritis or lower back pain.